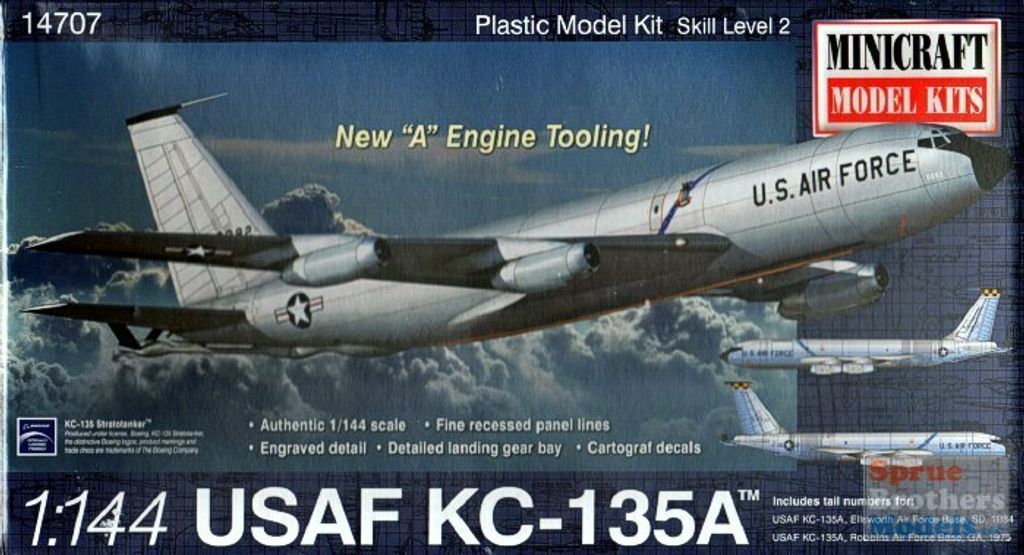 Minicraft 1/144 KC-135A USAF
In the early 1950's the US Air Force needed a new high-speed jet transport that was capable of providing mid-air refueling for the new high speed jet bombers coming into service. The C/KC-135 design was chosen and has now operated in the United States Air Force for almost 60 years making it among the longest serving "front-line" aircraft in history.

The KC-135A was the primary mid-air refueling aircraft for the airborne nuclear forces during the Cold War and served as an integral part of the elite Strategic Air Command.